The best solution for your business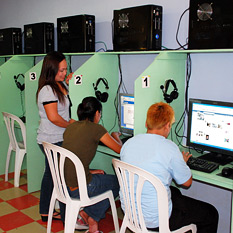 To keep you connected to the Internet, Palau Telecoms offers a variety of plans that will save you time and money. Take a look for yourself and see why Palau Telecoms High Speed Internet is the one for you...
Reasons to choose our High Speed Internet:
Installation Fee for

only

$50.00
No need for telephone lines
Free Customer Service
24/7 Technical Support
No metering so no extra charges
Fixed monthly rates
Internet access 24 hours a day
Guaranteed low prices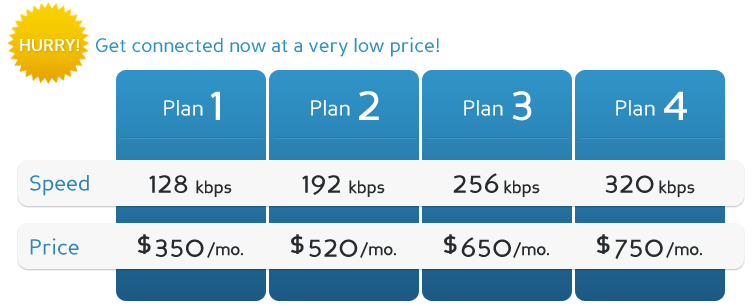 If you are interested in signing up for Palau Telecoms High Speed Wireless Internet, contact us today and we will help you find the most suitable plan for your establishment and get you connected right away.
Other Services Provided By Palau Telecoms
Corporate & Private Network Solutions
We provide corporate and private network connectivity using broadband wireless radios. It provides, high speed, reliable, and cost effective solution to link remote offices to their main office.
VPN Network Solutions
We provide VPN (Virtual Private Network) services to corporate, private, and individuals using existing internet network. This enables them to link remote oficess to their main offices.
Prepaid/Postpaid Wireless Hotspots
We provide Palau with Internet access though our prepaid or postpaid hotspot connections. This service is available in selected areas in Koror.
Dial-Up Internet Services
For those who wish to use dial up services at a cost effective price, Palau Telecoms provides affordable telephone dial-up services.